2020 Ram Sale
Closes Thursday 26th November
Register NOW to go in the draw to win a $2000 free bid at the sale!
We will once again offer approximately 320 rams at a Helmsman Auction.
For 2020 we plan to utilize our own Yourbid online sales platform through this website.
Catalogues will be available a few weeks before the sale.
We will offer a top selection of rams from across all of our different breeds.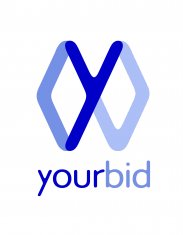 Video Stream
Live Chat
Problems using the chat? Click here to open in a new window.
To make a bid, click on any lot and follow the directions!
Red indicates that lot has not yet had a bid
Blue indicates there has been a bid, the buyer number will appear next to it
New bids will flash up in orange
If you are logged in, the lots you hold will show up in green.
This is a DEMONSTRATION AUCTION - Feel free to bid up!!
Last Updated: 01/11/2020 11:31am
Romney
| Lot | Tally | Price | Buyer |
| --- | --- | --- | --- |
| 1 | | $1000 | |
| 2 | | $1000 | |
Romdale
| Lot | Tally | Price | Buyer |
| --- | --- | --- | --- |
| 3 | | $1000 | |
Perendale x Texel x Romney
| Lot | Tally | Price | Buyer |
| --- | --- | --- | --- |
| 4 | | $800 | |
Texel x Romney
| Lot | Tally | Price | Buyer |
| --- | --- | --- | --- |
| 5 | | $800 | |
Kelso x Romney
| Lot | Tally | Price | Buyer |
| --- | --- | --- | --- |
| 6 | | $800 | |
Kelso Maternal
| Lot | Tally | Price | Buyer |
| --- | --- | --- | --- |
| 7 | | $800 | |
Kelso Terminal
| Lot | Tally | Price | Buyer |
| --- | --- | --- | --- |
| 8 | | $800 | |