Success with new online sales platform
Posted: 10 May 2020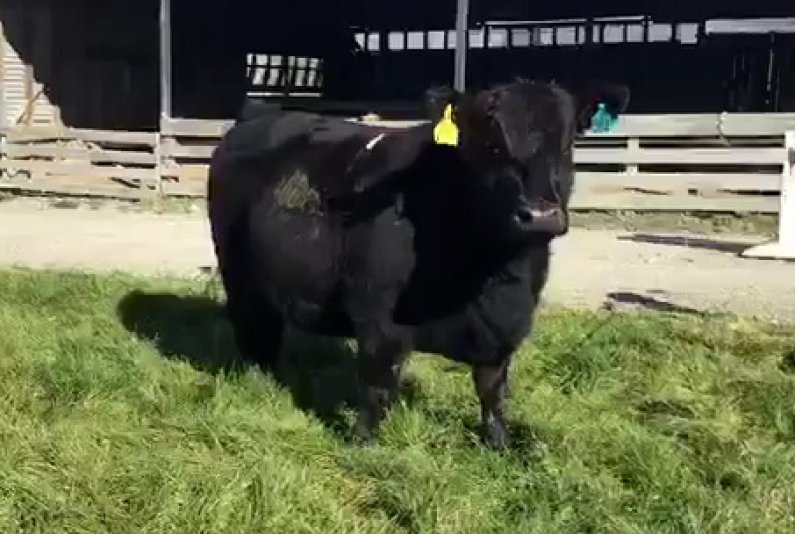 We are thrilled with a tremendous result in our online In-Calf Female Sale, which concluded on Wednesday 6th May. We offered 120 stud cattle, all fully recorded and in-calf to top stud bulls, and were rewarded with a full clearance for an overall average of $2315 – up almost $200 on 2019 despite offering 25 more stud cattle.
The 60 rising 2-year heifers averaged $2397, with a top price of $6900 paid by Okaka Angus of Taihape, for an outstanding young daughter of Meadowslea's well-known F540 bull. The R3 and R4s averaged $2150 and $2158 respectively, and the capital stock rising 10-year cows averaged $2380. The cattle will be departing to destinations ranging from Tolaga Bay in Gisborne to Tuatapere in Western Southland. The top 10-year-old cow was sold for $5550 to Ballanee Angus of Australia, with that stud planning an embryo transplant programme to introduce some quality, easy-doing, NZ high country genetics into that country.  
Due to the current travel and gathering restrictions in place, we developed our own online platform to run the sale as a Helmsman-style auction. This allowed buyers to easily bid from their computers or phones, with the bids they held showing up in green on their screens, with new bids flashing up in orange. The system was developed because we felt buyers looking at stud stock require more time to decide on a purchase. The platform also included a livestream showing the cattle, with live expert commentary involving stud stock agents from 4 different stock firms. This was live-streamed both onto Facebook and the Meadowslea Online Sales Page, with a live open day held 5 days beforehand, and another livestream for the climax of the sale. Viewers could respond to the commentary with requests to see certain animals again or ask questions, and the recording of the video was posted on the website after the open day, along with the full catalogue. The site can be viewed here.
Meadowslea decided to open online bidding from the open day onwards – and by the advertised sale start time 90 of the 120 lots already had a bid on them. Bidding during the final period was frenetic – over 1440 bids were received on the 120 lots, with just over 100 different registrations. Due to higher than anticipated pre-sale interest the server was upgraded and still got extremely close to capacity: fortunately, it held together very well and feedback from clients has been incredibly positive.
With the 19th June Bull Sale date fast approaching, wea re carefully considering various on-farm and online selling options and are seriously considering using the same platform. Even if restrictions are lifted by late June there are still likely to be groups who are reluctant to travel, especially those from further away. Holding a sale in Fairlie in late June is also inherently risky with a high likelihood of roads being closed and travel restricted by snow and inclement weather at the best of times, so having an online option available would be desirable even without the COVID situation. We also see real potential in this system for selling rams. Meadowslea has a major ram sale in late November and buyers must often drive 5-6 hours each way to buy rams in person at what is a particularly busy time of year, so allowing clients to avoid this travel and still buy the rams themselves would be very helpful.