Autumn Ram Sale Streaming online! Catalogues available.
Posted: 18 March 2020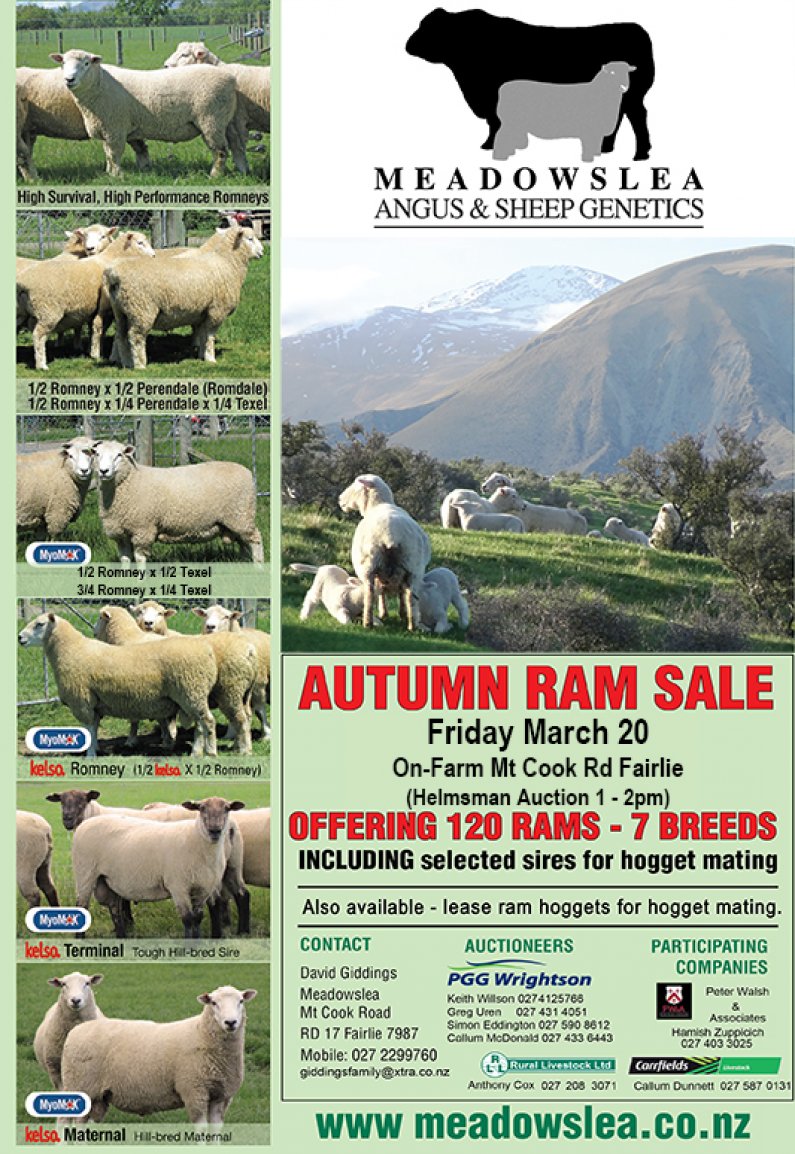 Catalogues available online now!
We will be live streaming this sale through our facebook page - www.facebook.com/meadowslea
A roving camera and microphone will be livestreaming from the sale - starting 30 minutes beforehand and viewing all the rams.
The sale will run as a Helmsman as usual - see below for a description of how the helmsman system works.
Buyers can bid through the facebook comments section - as well as request the camera to have another look at a ram or groups of rams.